CONNECTED RETAIL DATA INSIGHT
Become as connected as your customers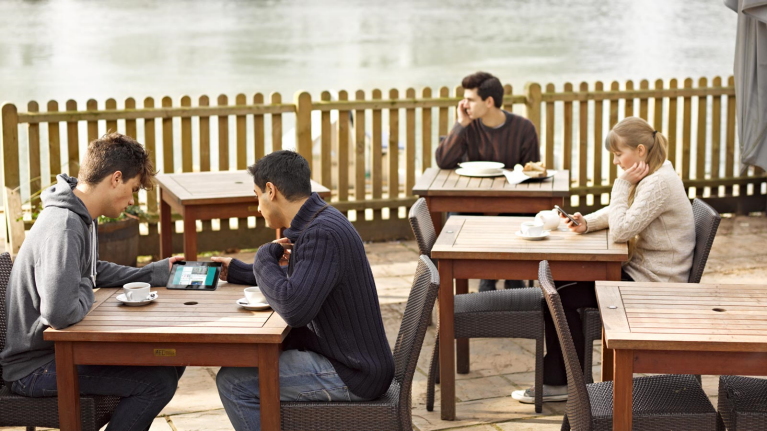 Mobile is changing everything
Mobile technology is changing how businesses, such as retailers, banks and restaurants, interact with their customers, in-store and beyond. Using technology, customers seek a better, seamless experience across all channels:
21% of shoppers try to get better deals using smartphones in-store
43% read reviews
31% compare prices online
To encourage loyalty, businesses must use big data in retail to create a unique experience for their customers and communicate with them through mobile channels.
Interested in connected retail data insight? Request a call back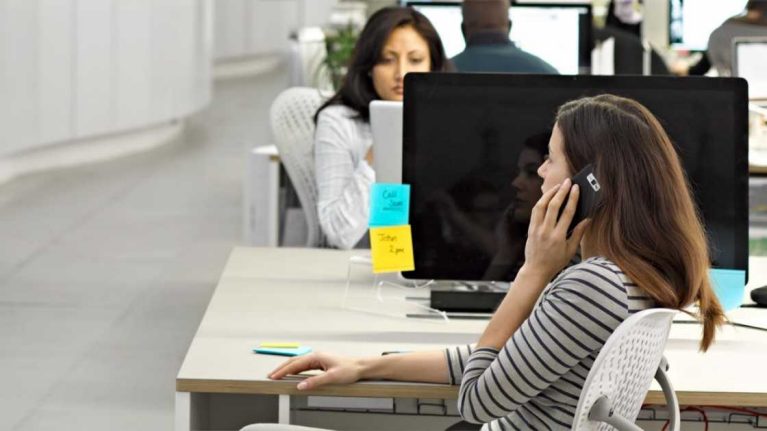 Make your business totally mobile
Total Enterprise Mobility doesn't mean just giving your workforce a smartphone, it also means using connectivity – mobile devices, applications, and data insights – to better engage with your customers. 
We've brought together unrivalled access to insight and data, vast tech experience, mobile devices and applications all over public WiFi and our superfast network to help your business achieve total mobility in the superfast digital era.
Transform your customers' experience
Create a unique experience for your customers and communicate with them through mobile channels.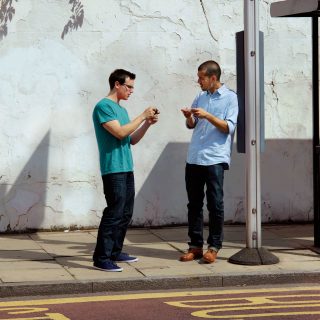 Make better operational decisions
Target your customers more accurately with extensive retail data and insight.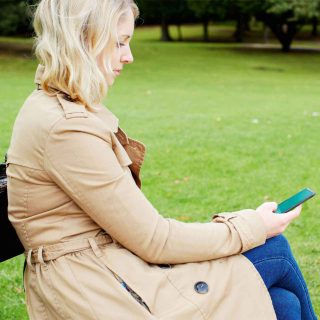 Improve employee efficiency
Make your workforce free to focus on customer service with tablets and customised apps with instant access to store, product, customer and competitor info.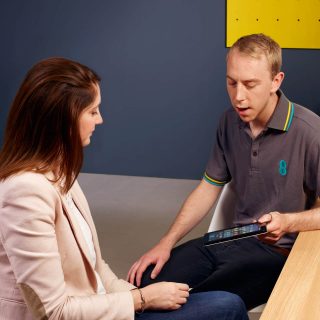 Open up new revenue opportunities
Get insight into customers' movements, journey patterns, demographic profiles and location-based digital behaviours to uncover new opportunities.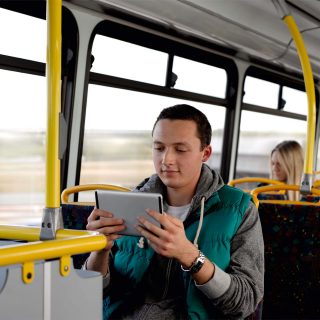 Looking for a connected retail solution?
Get in touch so we can tailor a solution for your organisation
0800 079 0888
Already an EE customer? Call 158 from your phone, or contact your account manager.
We'll work with you to design your own bespoke solution
Public WiFi
Our bespoke solutions start with your fully managed branded public WiFi service in store. Fast, reliable and compliant with the current regulation, we can quickly set you up just about anywhere.
Offering WiFi enables you to instantly improve your customers' experience. And with EE's unique real-time retail data capabilities, enhanced reporting and analytics, you can start getting to know your customers, and build a two-way relationship with them.
Retail insight and data
Public WiFi is critical to understanding your customers. Once installed, we can give you an instant access to powerful reports, analytics and dashboards. We'll also analyse in-venue footfall and customer behaviour, mobile browsing behaviour, demographics of your WiFi users, and deliver insight around the social media, devices and operating systems customers are using.
As the UK's largest communications company with over 26 million customers, EE also gets unrivalled network analytics called mData. From this anonymised and aggregated data, we get insight into customers' movements, journey patterns, demographic profiles and location-based digital behaviours.
With access to mData analytics, you'll be able to more effectively plan your retail locations and outdoor advertising, predict footfall, better manage your supply chain and gain a unique picture of the market and competitor landscape. You'll even understand how far people have come and how they travelled to reach you.
Targeted and personalised mobile marketing solutions
Once you understand your customers, you can turn newly created digital channels, enabled by our public WiFi solutions, into a powerful marketing communications platform enabling you to send targeted and personalised mobile messaging to your customers. Access to customer data in real-time means you can deliver targeted and personalised real-time communications.
We can deliver real-time communications in two ways:
Allows businesses to run text messaging campaigns to your customers on a mass scale whenever they want. This straightforward tool can also be used to communicate with employees, helping you to improve the efficiency and productivity of your organisation.
Via in-store location marketing (with Wiforia)
By bringing together real-time data from public WiFi and Wiforia's customer engagement platform, which allows further identification of your customers, we can deliver highly targeted and personalised one-to-one communication to engage with your customers and increase sales.
Digital experience
Make your workforce totally mobile, and free to focus on customer service, by running tablets and customised internal apps with instant access to store, product, customer and competitor info. The tablets and apps can double up as a quick point of sale. Plus the same tablets can also become self-service terminals to ensure they have access to the info they need. And for peace of mind we can secure all devices and content with our Secure Mobility solutions.
We'll help you enrich your customers' experience in-store. Together with mobile shopping experts Wiforia, we can enable digital labels, make extra content available through QR codes or NFC technology; and even help you to deliver an augmented reality experience that lets customers try your products in a new exciting virtual way. All this delivers a totally connected experience that rewards your customers and builds a relationship with your brand.
Together with our partner Mubaloo, an award-winning mobile applications developer, we can build customised business apps or help you get the most out of your existing one. Through two-way interaction, apps not only enhance the in-store experience but also extend it out of store. They also allow you to maximise revenue from third parties and get one step ahead of your competitors. With public WiFi in-store we can help you encourage customers to download and start using your app straight away.
Get in touch
Thinking about joining EE?

Up to 100 employees - 0800 956 6100

100+ employees - 0800 079 0888

Already with EE?

Call 158 from your EE phone, or contact your account manager.