PUBLIC WIFI SOLUTIONS
Stand out from the crowd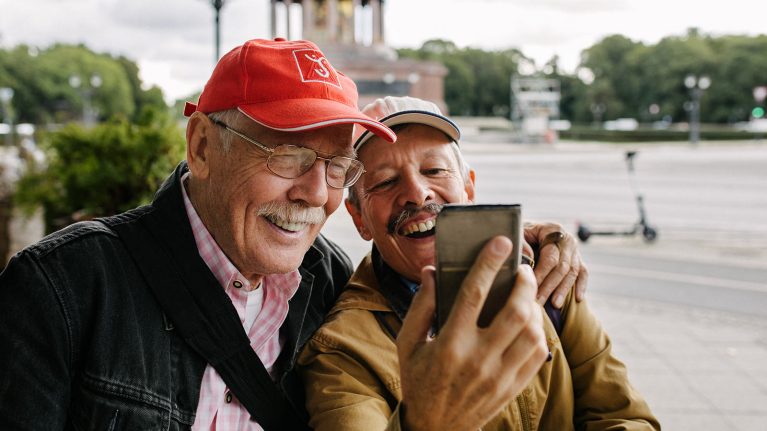 Public WiFi from EE
Public WiFi from EE gives you fast, reliable internet access for your customers, business partners and employees.
Whichever type of public WiFi you're looking for, we'll design and build everything to your exact requirements, meeting your needs now and in the future.
We'll take care of the installation and management for you, and give you 24/7 support and network monitoring, so you can focus on your business.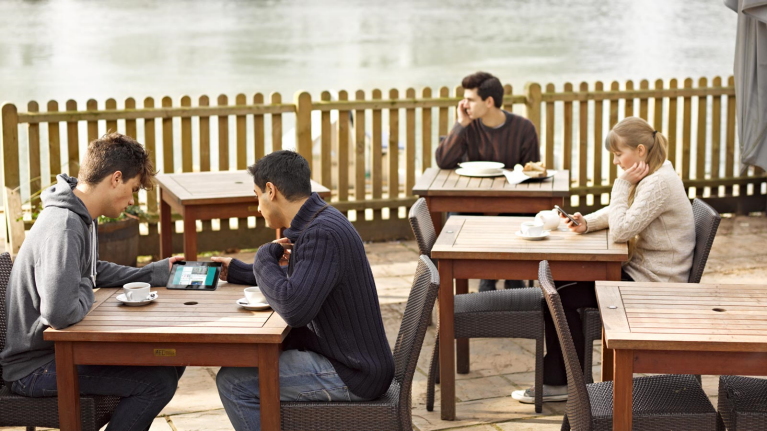 Public WiFi solutions for your customers
Whether you're a large retailer, public sector organisation, entertainment venue or a travel company, Public WiFi from EE can differentiate your service and improve your customers' experience. It also provides you with insight into your customer needs, so you can improve customer loyalty.
Plus, we'll make sure everything is legally compliant, including content filtering, data retention and Data Protection Act requirements.
Key benefits of EE Public WiFi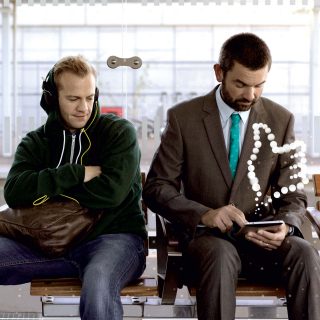 Boost your business
Run targeted promotional activities and unlock new revenue streams.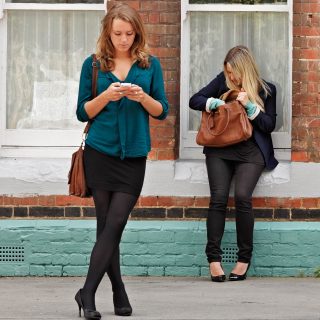 Better customer relationships
Attract, understand and interact with customers in new ways.

Save money
Reduce infrastructure cost by sharing LAN components of your network.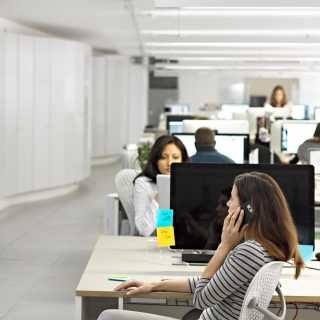 Increased security
Protect your network and improve performance by separating guest WiFi traffic.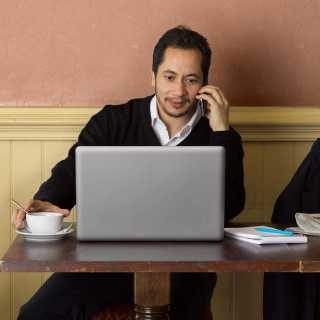 LOOKING FOR A PUBLIC WIFI SOLUTION?
Get in touch so we can tailor a solution for your organisation
0800 079 0888

Already an EE customer? Call 158 from your phone, or contact your account manager.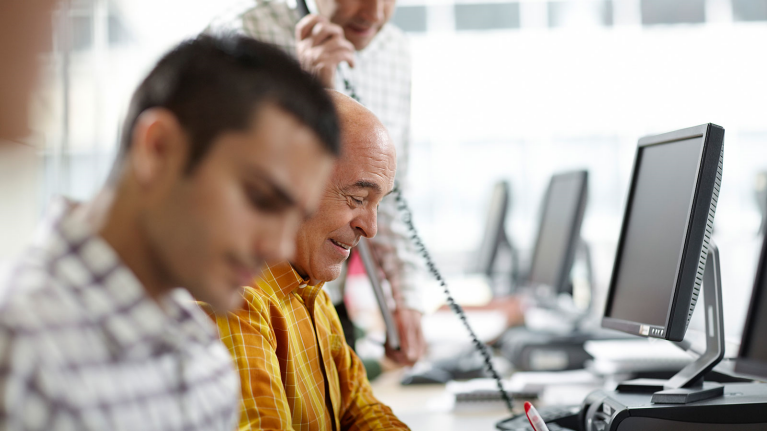 Public WiFi solutions
for your office
Visitors, contractors and consultants often need to be able to use their devices when visiting an office. Plus, more and more employees want to use their own devices at work.
Public WiFi from EE ensures everyone can work efficiently – without needing access to your company's secure WLAN network.
We can offer Public WiFi as an EE branded service, or customise it to echo your branding.  
One of the most exciting things about 4GEE is that for the first time, working out of the office is genuinely as easy as being at your desk. Let us help transform the way you work.

We're the only network putting security, as well as speed, at the heart of our 4GEE service to businesses, with all our 4GEE bundles having built-in security as standard.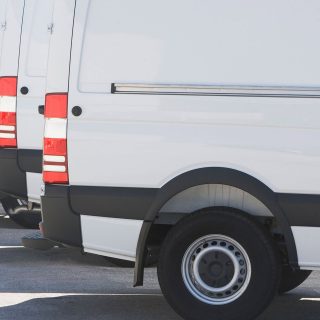 Connected Vehicle>
Get every vehicle in your fleet connected with high speed internet inside and out.

Connected Retail>
Get insight into customers' movements and location-based digital behaviours to uncover new opportunities.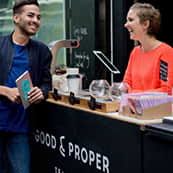 Intelligent Messaging for Healthcare
Quickly and easily communicate with your patients.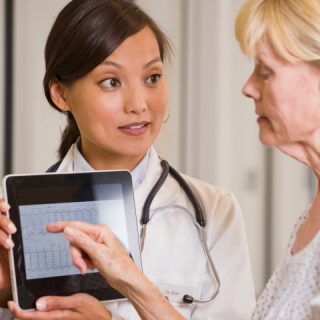 Get in touch
Thinking about joining EE?

Up to 100 employees - 0800 956 6100

100+ employees - 0800 079 0888

Already with EE?

Call 158 from your EE phone, or contact your account manager.