EMERGENCY SERVICES NETWORK
Lifesaving help, helped by EE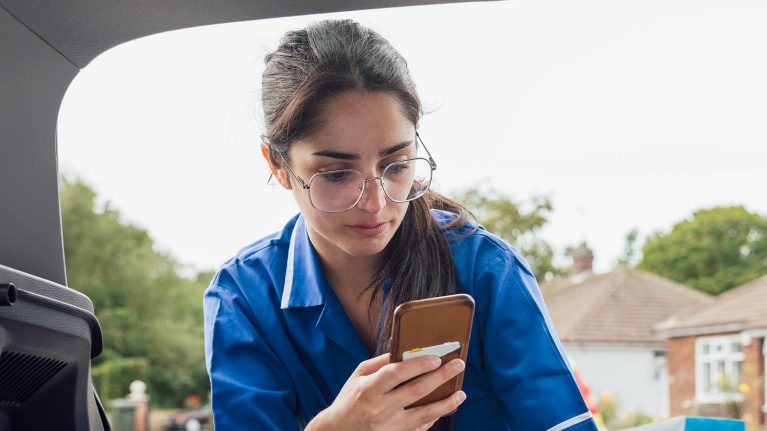 Staying connected where it counts
When every second counts, you need a connection that adds up. That's why the Home Office chose us to build the critical 4G voice and data network for Britain's Emergency Services.
Over 300,000 service users across the Police, Fire & Rescue, and Ambulance services benefit from 4G voice and data services provided by the Emergency Services Network (ESN).
The country's emergency services get access to cutting-edge communication technology, so they can respond quickly to incidents in even the most rural and remote areas.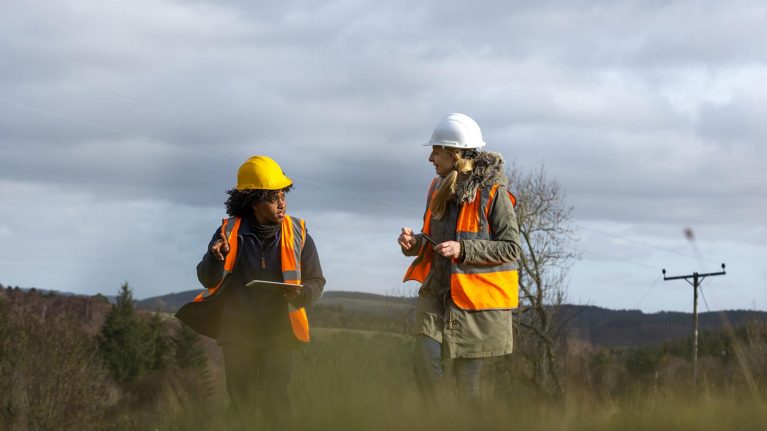 Helping heroes get to work
Through use of the EE network, the ESN can provide resilient and secure mission-critical communications to Britain's emergency services.
Our network helps:
ambulances sending vital patient data to hospitals so staff can prepare for a patient's arrival
police officers recording an arrest on body cams and live streaming for assessment and support
fire and rescue crews assessing burning buildings based on digital blueprints on tablets and live helicopter camera footage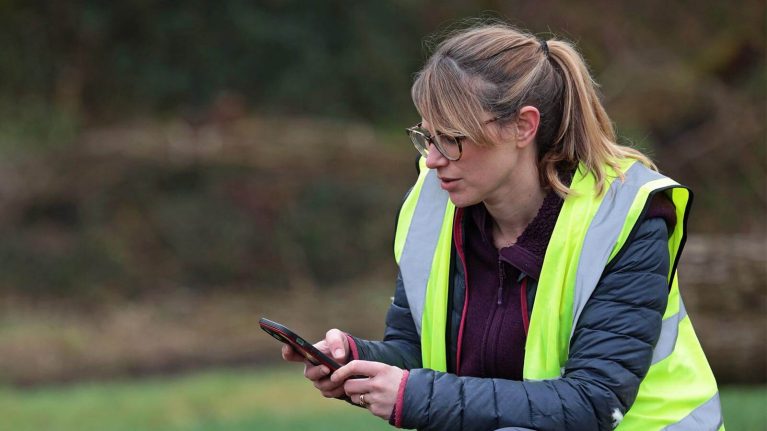 With you every step of the way
We're constantly improving our network to support critical communications for the ESN. We've done lots already, including:
Building a new dedicated, core network just for the Emergency Services
Expanding coverage in rural areas, with over 650 new sites and more to come
Upgrading around 19,500 of EE's existing sites, ready for ESN. Including switching on low frequency 800MHz spectrum to enhance rural and indoor coverage
Giving Emergency Services users priority network access when needed
VoLTE (calls over 4G) and new LTE voice capabilities including 'push to talk' now possible
Rolled out a fleet of Rapid Response Vehicles (RRVs) and Rapid Response Cells (RRCs) to maintain maximum network service availability
Implementing satellite backhaul for Britain's hardest-to-reach areas
Accept cookies
to view this content.
4G where it's needed most
The ESN is built on our award-winning 4G network, voted the best in the UK for the ninth year in a row with 4G in more places. 
We're helping extend ESN coverage into selected buildings, road tunnels and railway facilities in the most efficient way.
And thanks to the UK Government's Extended Area Services (EAS) programme, new masts are being built in the most remote and rural areas of the country. These connect into EE's 4G network to form a seamless part of the ESN. We're also supporting the Government to achieve its coverage ambitions with the Shared Rural Network industry collaboration. 
The general public benefits too. Every month, hundreds more 999 calls are becoming possible in areas that previously had no mobile coverage, saving lives and keeping communities safe.
Frequently asked questions
Who can use the Emergency Services Network?
ESN is a dedicated network for use by Britain's Emergency Services plus other authorised first responders. To check if your organisation is eligible, contact the Home Office Emergency Services Mobile Communications Programme or your ESN representative (OCiP for police, NFCC for fire, ARP for ambulance).
Who runs the ESN network?
The ESN is built on EE's 4G network which we manage as part of our ESN contract with the Home Office, but it has a private core and additional end-to-end encryption capability built by the Home Office and other partners. 
When will the old emergency services' radio network be switched off?
The Home Office will only switch off the existing radio network when all three emergency services have fully transitioned onto the ESN network.
How secure is the ESN network?
The ESN uses end-to-end encryption and follows rigorous Government security standards.
Can I connect to the ESN network with my EE phone or tablet?
No. Only special ESN SIMs configured for ESN network certified equipment can connect to the ESN.
How do I request access to the ESN?
Access to the ESN is granted by the Home Office and is coordinated via regional and national ESN implementation teams. Contact the Home Office Emergency Services Mobile Communications Programme for further details.
Where can I get more information about ESN?
Do you offer any discounts for emergency services workers?
Who can I contact in EE for more information?