The BT Sport app is closing on 12 October 2023.
For more information on how to view sports, go to our help page.
Travelling outside of the EU
Work, surf, stream and share abroad home and away for a fixed price per day with EE Roaming Passports.
You can use them to call, text, and use data abroad in up to 59 of our most popular destinations outside the EU all for a fixed price. 
Choose the Business Passport for cover in 13 of the most popular destinations worldwide. Or go for the World Passport for cover in 59 countries. With both you get unlimited calls, unlimited texts and a massive 1GB of data per day.
To get Business Passport, just text PASSPORT to 150 now. For World Passport, text WORLD PASSPORT to 150 and you're ready to go.
To opt out of either at any time, simply text STOP PASSPORT or STOP WORLD PASSPORT to 150 and you'll go back to our standard roaming rates.
You can only have one roaming allowance at a time. So, if you already have a price plan or add-on that includes roaming in countries covered by Roaming Passports, you may not be able to subscribe to a Roaming Passport. It's easy to check what plan you're on >
Business Daily Passport
13 Countries,
Unlimited Calls,
Unlimited Texts,
1GB data per day
£6.85
World Daily Passport
59 Countries,
Unlimited Calls,
Unlimited Texts,
1GB data per day
£8.56
Business Daily Passport
13 Countries,
Unlimited Calls,
Unlimited Texts,
1GB data per day
£6.85
World Daily Passport
59 Countries,
Unlimited Calls,
Unlimited Texts,
1GB data per day
£8.56

Countries for Business Daily Passport:

USA, Australia, Canada, China, India, Israel, New Zealand, Qatar, Russia, Singapore, South Africa, Thailand, Turkey
Countries for World Daily Passport:
Albania, Argentina, Armenia, Australia, Bahrain, Bangladesh, Barbados, Belize, Bermuda, Bosnia and Herzegovina, Brazil, Cambodia, Canada, Chile, China, Colombia, Costa Rica, Dominican Republic, Ecuador, Egypt, Georgia, Ghana, Hong Kong, India, Indonesia, Israel, Jamaica, Japan, Kenya, Kuwait, Macedonia, Malaysia, Mexico, Moldova, Montenegro, Morocco, New Zealand, Nicaragua, Nigeria, Oman, Pakistan, Peru, Philippines, Qatar, Russia, Saudi Arabia, Serbia, Singapore, South Africa, South Korea, Sri Lanka, Taiwan, Thailand, Turkey, Ukraine, United Arab Emirates, United States, Uruguay, Venezuela
Title
| | iPhone models | iPad models | Google devices | Samsung devices |
| --- | --- | --- | --- | --- |
| | iPhone 11 | iPad mini (5th gen) | Google Pixel 3a | Samsung S20 FE 4G |
| | iPhone 11 Pro | iPad Air (3rd gen)  | Google Pixel 3a | Samsung S20 FE 5G |
iPad models
iPad mini (5th gen)
Google devices
Google Pixel 3a
Samsung devices
Samsung S20 FE 4G
iPhone models
iPhone 11 Pro
iPad models
iPad Air (3rd gen) 
Google devices
Google Pixel 3a
Samsung devices
Samsung S20 FE 5G
Changes to Connected Devices plans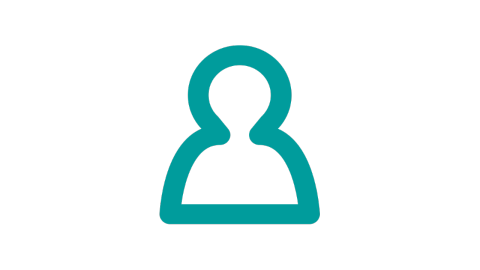 Get 24/7 support through the My EE app

Get support via the EE Community

Follow the easy steps to resolve your query