DISCOVER THE NEW WELCOME PAGE
Mobile Manager has a new Welcome page. This follows a trial period that affected only a small sample of users, and it is part of our continuous effort to make Mobile Manager easier, clearer and quicker to use.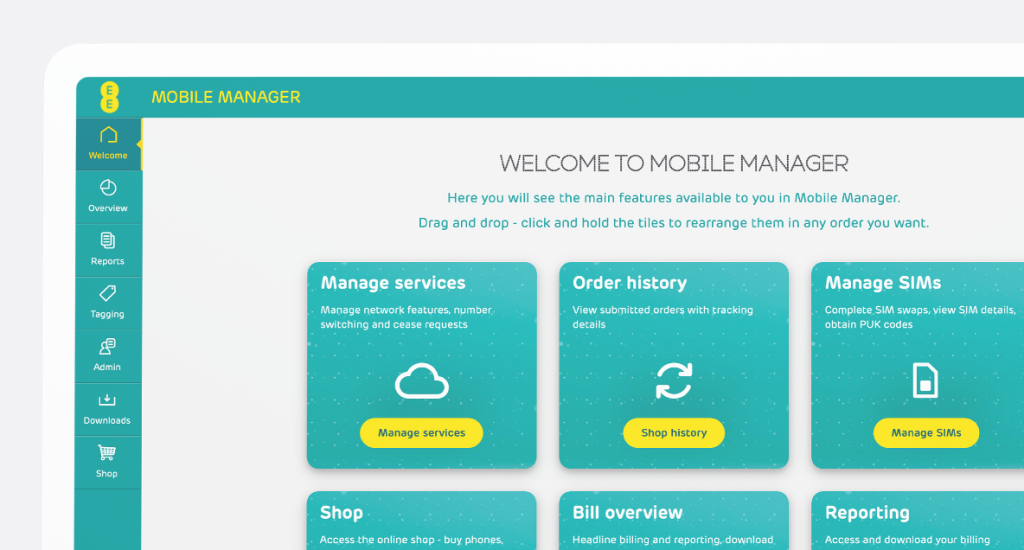 Jump to the most relevant sections
When accessing Mobile Manager, you will be greeted by the new Welcome page. Use the tiles to quickly reach the areas of the portal that you need and rearrange their order as it suits you.
Overview is still at sight
We know how useful it is to monitor the trends of your mobile fleet at a glance, and that's why you can still easily get to the Overview page using the Bill Overview tile.
Navigate as before

You can also navigate the portal using the menu on the left-hand side, just as you have always done. In this case, if you want to go to the Overview page, simply select Overview.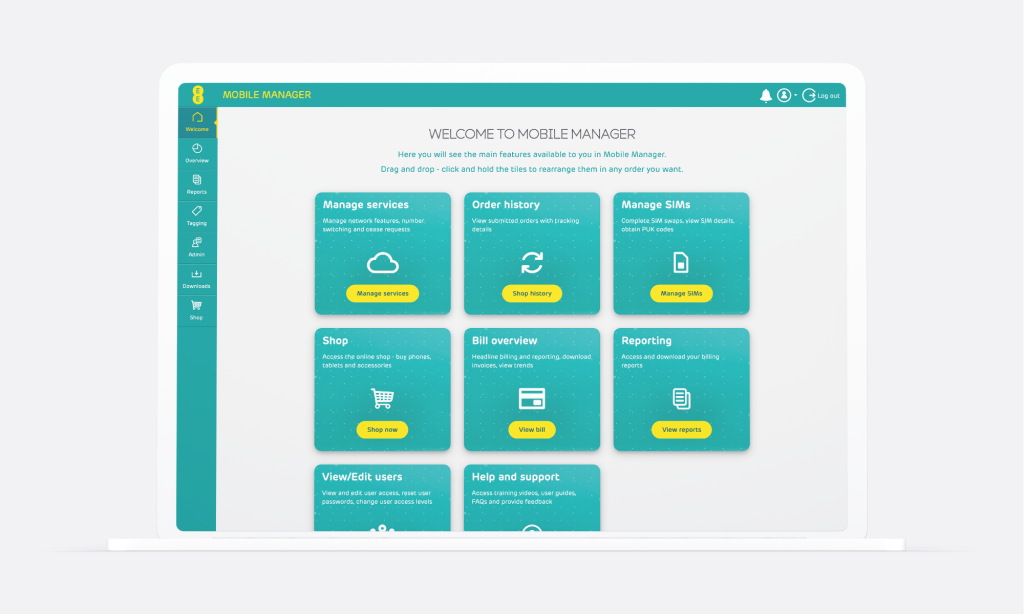 Get in touch
Thinking about joining EE?

Up to 100 employees - 0800 956 6100

100+ employees - 0800 079 0888

Already with EE?

Call 158 from your EE phone, or contact your account manager.