DOWNLOAD COMPANY STRUCTURES IN EXCEL
From now on company structure downloads will be exclusively in Excel format, as this will help to simplify the editing process. If you have been working on a CSV file, don't worry; it will still be possible to upload files in both formats.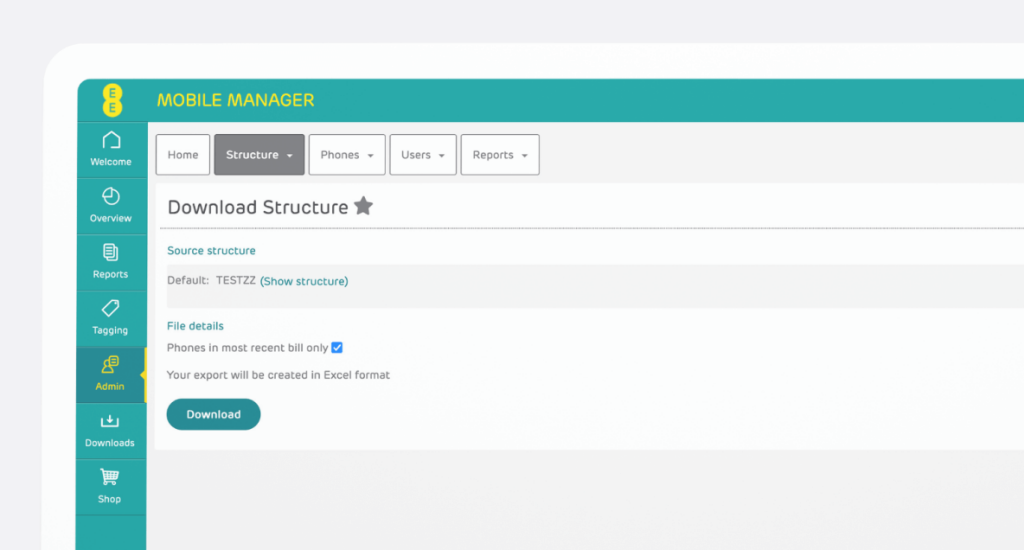 From the Download structure page you will also be able to view file details.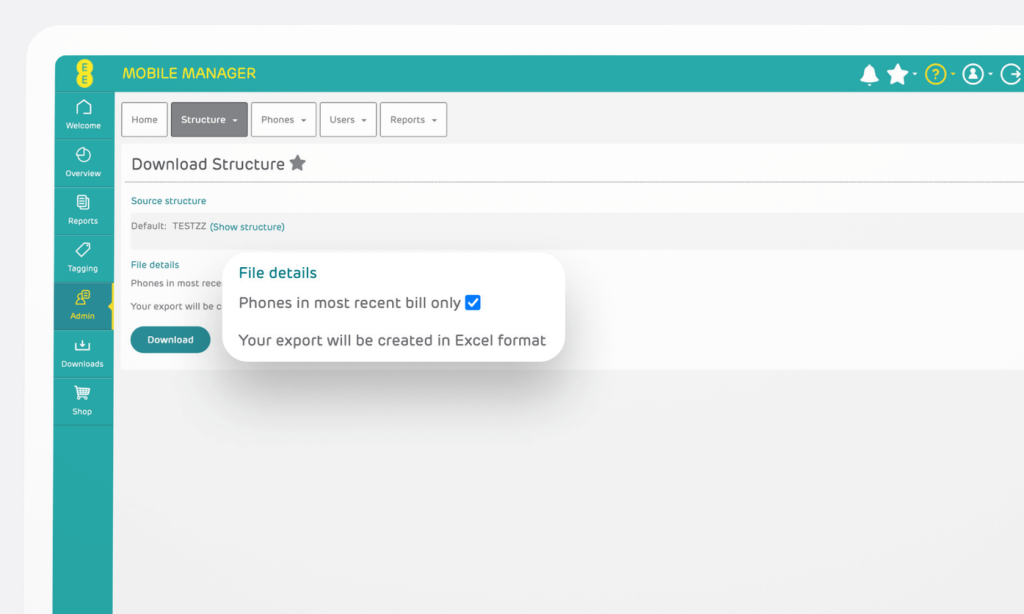 Get in touch
Thinking about joining EE?

Up to 100 employees - 0800 956 6100

100+ employees - 0800 079 0888

Already with EE?

Call 158 from your EE phone, or contact your account manager.