Dual SIM on EE, the network no.1 for performance
Introducing dual SIM, only on EE
Exciting news. EE is the first network in the UK to offer you dual SIM functionality on the Apple iPhone 11, XS, XS Max and XR.
Having your business number and your personal number on the same iPhone makes it easier to manage your work/life balance. Better still, it saves you buying – and carrying – two phones. Less money, less hassle.
Bought an iPhone with us in the last 45 days? Text DUAL SIM to 150 to apply for a free dual SIM.
To find out more or place an order after the 45 days, call 0800 956 6100. We're here to help Monday-Friday 9am-7pm and Saturday 9am-5pm.
How dual SIM with EE works

First, there's your SIM card – just slot it and you'll connect to the plan you chose with your iPhone.
Your iPhone also comes with eSIM functionality - a built-in SIM that's ready for you to activate.
Dual SIM enables activation of this functionality by providing you with a secondary eSIM QR code and allows you to have two numbers on one device.
Both SIMs will be active at the same time – so you can make and take calls, and send and receive texts using dual SIM on the one phone. And you can switch between SIMs to connect to your different dual SIM data allowances.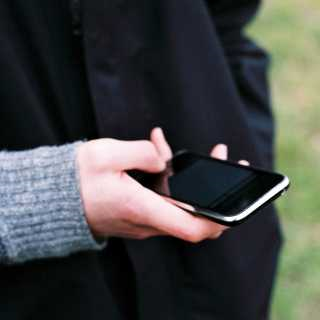 Two numbers, one device
Both SIMs are connected to a single device, so there's no need to carry two phones around with you.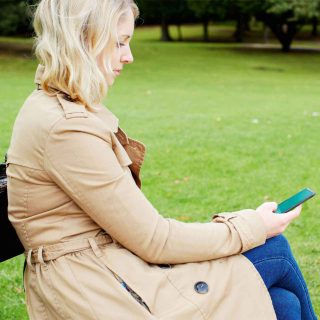 A better work/life balance
Effortlessly switch between tasks, and set up a divert on your business line whenever you want your personal time.
All your charges on one bill
Keep track of your business and personal charges in one place, with a single bill from EE.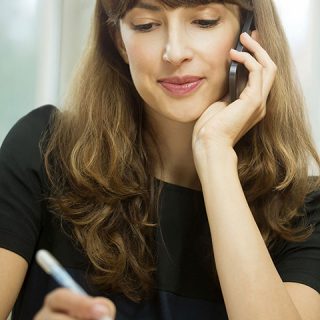 Dual SIM on the no.1 network
Connect both SIMs to the best network in UK for seven years running. And now the UK's no.1 5G network too.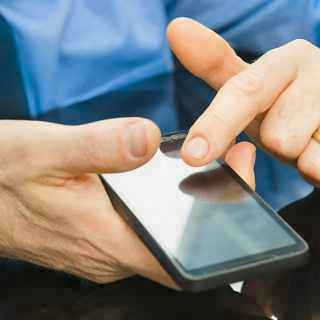 How do I get a dual SIM?
Between 15 and 45 days after buying your iPhone, text DUAL SIM to 150.
More than 45 days after buying your iPhone? Call 0800 956 6100. We're here to help Monday-Friday 8am-8pm and Saturday 9am-5pm.
What devices are dual SIMs available on?
iPhone 11, XR, XS and XS Max – plus every iPhone released after these – are all ready to use Dual SIMs. You just need to get in touch to get a Dual SIM from us.
How do I activate my eSIM?
You'll be supplied with an eSIM pack, which will contain a QR code. Simply scan the code to sync the eSIM with your device.
How do I distinguish between lines?
You can choose a 'label' for each of your SIMs – for example, 'Personal' or 'Business'. This label will then make it easy to see which number you're making and receiving calls and texts from.
The legal bit
Dual SIM offer terms:
If you have purchased an Apple device with the ability to have a secondary eSIM (iPhone XS, XS Max and XR onwards) you can apply for a secondary dual SIM to use this eSIM functionality if you have purchased your contract with EE Small Business from the 2nd of September 2020 onwards. 
All the general dual SIM terms set out below apply to the dual SIM offer.
The secondary eSIM will be available in two variants, £7.50 per month on a 24 months contract and £5.00 per month on a 36 months contract. The line rental will be discounted 100% for the length of the contract and the charges will be applied after the minimum contract period is completed.
You can only apply for a secondary eSIM between day 15 and day 45 of the main handset contract by texting DUAL SIM to 150.
This offer is limited to Apple customers purchasing EE Small Business price plans on EE Small Business account types.
The secondary eSIM is subject to credit check and eligibility of a second line.
If you're not the bill payer,  you need to get their permission before ordering a dual SIM.
The monthly allowances that you will receive on this secondary eSIM will be unlimited minutes and texts. The allowances can be used in the EU.
All out of bundle charges will be charged as per the Non-Standard Price Guide for EE Small Business available at https://ee.co.uk/business/small/help/terms-and-conditions/business-terms-and-conditions/
General dual SIM terms:
To use your dual SIM device you will need two lines on your account, one with a physical SIM and one with an eSIM. Both lines will be subject to our Network Terms which are at https://ee.co.uk/business/small/help/terms-and-conditions/business-terms-and-conditions/
You will have to set up one line as your default data line and any apps that you download and use will use the data from that line. You will not be able to download and use apps on the other line unless you change your default data line. You can do this within your device settings.
If you are on a call on one of your lines anyone calling the other line will be diverted to voicemail. You will not be alerted to the fact that someone is calling on your other line as it will be on standby.
If you purchased your device from EE and have an EE eSIM and your device needs to be returned for repair or replacement you have three options for your e-SIM line. You can:
Take a physical SIM to use in another device until your dual SIM device is returned; or
Request another eSIM for use in another device until your device is returned (you will need photo ID to obtain a replacement eSIM); or
Obtain a pro-rated refund on the monthly recurring charge for your e-SIM line for the period that your device is being repaired.
You will be entitled to cancel your eSIM line without paying any early termination charge if you return your device:
Within 14 days of delivery due to a coverage issue or if you purchased the device via our call centre; or
Within 30 days of delivery due to a fault and request a refund rather than repair or replacement.
You will be entitled to cancel your physical SIM line and return your device within 14 days of delivery if you:
Have coverage issues; or
Made your purchase or via our call centre,
in line with our usual cancellation policy.
For as long as an eSIM for the Apple XR or any other dual SIM device which EE may offer in the future which has an eSIM is only available on EE, if you have the right to end the contract for your eSIM line during the minimum term without paying an early termination charge because we have made a change which results in a material detriment to you then you will also have the right to end the contract for your physical SIM without paying any early termination charge. If e-SIMs are available on another network this will not apply. The same will not apply the other way around.
If you start your physical SIM line and your eSIM line at different times then your minimum terms may end at different times. This means that if you decide to terminate one line at the end of the minimum term and want to terminate the other line as well you may have to pay an early termination charge on the line which is still within its minimum term.
If you give or sell your device to someone else, including if you return it for repair or trade it in, you need to remove both your physical SIM and your eSIM. We cannot remove your eSIM or any related data if you have sent your device to us for repair or trade in. SIM cards of either type can contain private information, and may enable unauthorised use of your Network airtime. If you fail to remove your SIMs, you will be responsible for any use of either SIM card arising before, or after the transfer or return of your device.
If one of your lines is terminated or suspended for a serious breach of our network terms (such as making nuisance calls or texts, using illegal repeaters or failing to make any payments although this is not a full list of serious breaches) the other line may be terminated or suspended too. This may also result in your device being blacklisted.
New to EE? Use our getting started guides
Follow our step-by-step guides to getting you up and running with EE.

Contact us
Call 150 from your EE phone
or 0800 956 6100
Manage your account with the My EE app
Keep track of your usage, manage add-ons or pay your bill on the move.